Meet the team
Dr Randa Beshai
Dr Randa is well-known in the Hills District as an honest, highly experienced, and sympathetic dentist. She has serviced the area for over 15 years and looked after over two thousand families in that time. Dr Randa always takes the time to tailor her patients' treatment plans to suit their needs using evidence-based practices. She loves empowering patients by giving them choice in their journey. Dr Randa has a special interest in clear aligner straightening and implant dentistry and has completed many courses on the subjects after concluding her degree in dental surgery in 1993. She has since worked in a number of private and public practices before opening Norwest Dental Care.

Dentistry has given Dr Randa the opportunity to use her artistic flair to improve patients' lives and confidence. She truly believes in the changes better oral care can bring and has visited Malaysia and the Philippines on missions to rural areas where she treated 30+ patients a day for emergency care. This has allowed Dr Randa to value patient comfort and education by empathising deeply with each one.

Dr Randa is a mother of four and enjoys spending time with her family. She also spends plenty of quality time with her husband away from the hustle and bustle of life as they both run their own businesses.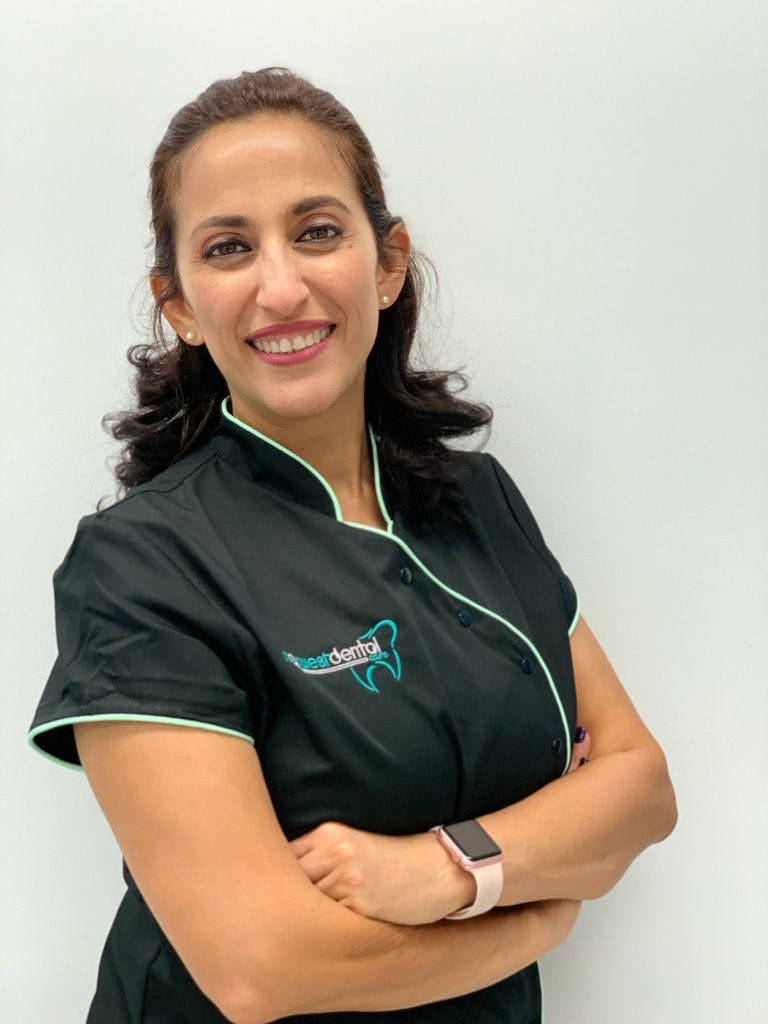 Amanda Beshai
Inspired by her mothers' footsteps, Amanda graduated her Bachelor of Oral Health Therapy (BOHT) at the University of Newcastle. Her calming and bubbly presence gains the trust of her patients and makes them feel relaxed. Since completing her degree, Amanda has worked in a number of private practices before settling down at Norwest Dental Care. She also completed her certificate IV in practice management, and volunteered with Dr Randa on mission trips. Amanda has undertaken many cosmetic courses aimed at teeth whitening and white spot removal, making her an expert in the subjects. She truly enjoys educating her patients in understanding how their home care can be improved, what dental conditions they have, and how they arise.

Amanda works closely with Dr Randa on the management, treatment, and review of complex cases. She is a full-scoped therapist and equiped to deal with emergencies, fillings, and orthodontics. Amanda is known to be great with children and teens as this is a critical stage of development where early intervention methods can be used for prevention of tooth decay. You can usually hear children (and adults!) laughing with her down the hallway as she makes appointments fun and practical.

During her time away from patients, Amanda loves staying active and travelling. She enjoys going to the beach and LOVES animals - especially dogs!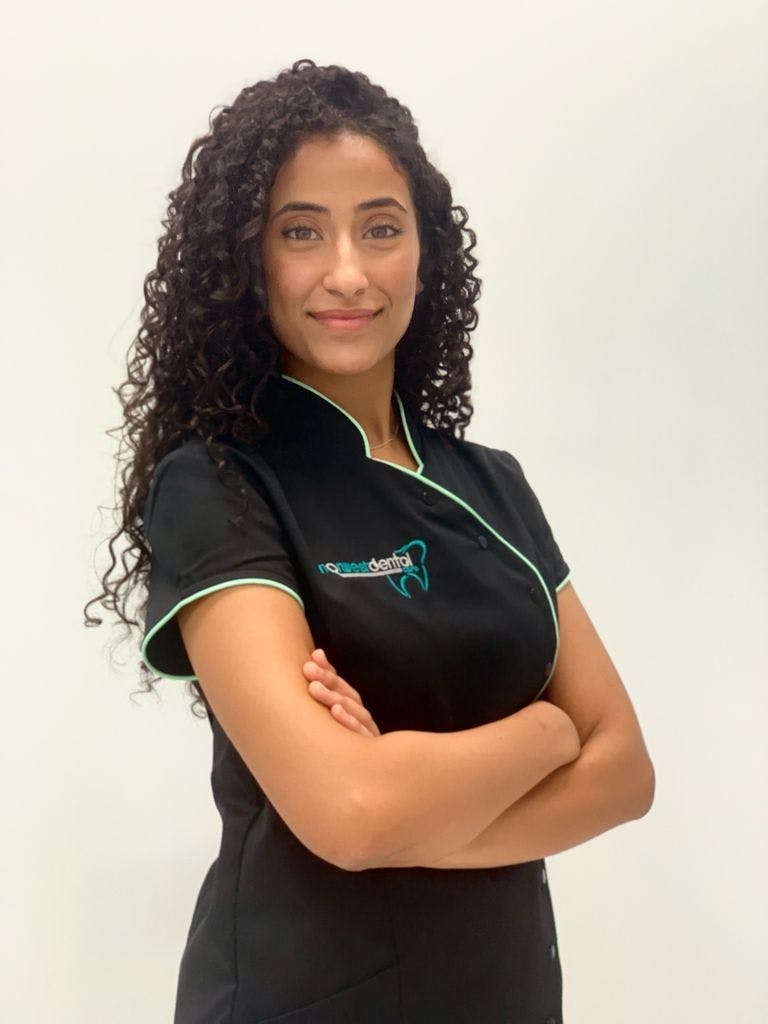 Dani
Dani is our fun-loving and energetic dental assistant and receptionist. Dani has been with us for years and has always been very thorough with her infection control. She ensures equipment is fully maintained and welcomes patients warmly with her friendly conversation. Dani loves when things go smoothly so she always ensures patients are informed about appointments and treatment plans. When she's not at work, Dani loves spending time with her two children and partner.