General dentistry
Your teeth are something that you want to last you a lifetime. General dentistry is the maintenance of your natural teeth through the application of several services designed to repair teeth appearance and structure. Norwest Dental Care is dedicated to helping you preserve your natural smile for life and improve any problems that your teeth may have.
General dentistry is an important step in achieving overall general health. Our teeth play an essential role in the Digestive System. Research shows that inadequate oral health is likely to result in many other conditions, such as heart disease and an increased risk of stroke. Therefore, good overall health may just begin in the mouth with our teeth. Oral hygiene and routine dental check-ups are essential for good dental and overall health. We recommend dental visits twice yearly for a thorough examination and clean.
General Dentistry Services
Regular check-ups and cleaning are the foundation of good oral hygiene and tooth decay prevention. We recommend coming in every 6 months for a comprehensive examination to ensure that your mouth is free from plaque, swollen gums, and white spots. These are the early signs and symptoms for serious dental issues like tooth decay, tooth nerve infection, gum swelling and disease. Patients who come in regularly avoid serious pain, possible anxiety, or excessive dental fees of a major treatment in the long run, compared to patients who miss their routine visits may have to deal with.
Fissure Sealants
Pit and fissure sealants are a proven way to avoid dental decay. The grooves of your back teeth are where decay-causing bacteria is often found. By sealing these grooves with a tooth-coloured resin material, we can prevent bacteria from accumulating in these areas. Fissure sealants are mainly recommended for children and teenagers, but can also be done on adults that have a high-risk diet or cavities.
Fillings
A filling is a versatile dental procedure for problems such as tooth decay, erosion and wear, chipping and can even be used to change the shape of your tooth. We use minimally invasive techniques with strong and modern materials to rebuild and restore your smile. With a vast array of shades and colours to choose from, we make sure your fillings are as smooth and glossy as your natural teeth. Most fillings are completed under the comfort of local anaesthetics.
Extractions
Tooth extraction is a last resort and we only recommend it for painful or infected wisdom teeth, heavily decayed teeth and severe cases of bone and gum disease. Extraction may also be done on children if their baby tooth is causing their adult teeth to grow in front or behind the correct position.
Children's Dentistry
Children's dentistry focuses on educating children on how to brush, eat and strengthen their teeth for life. We use fun and practical tools to help children visualise plaque build-up and teach them how to brush it away. There are a few early indicators of crooked teeth in children as young as 7 years old. Future major orthodontic straightening can be avoided by assessing their baby teeth and doing some minor orthodontic straightening with plates. We can also help parents to break bad habits such as thumb sucking and biting with specialised techniques.
Referrals
We have an extensive network of dedicated providers at our disposal and will seek their opinion and management for complex cases. All your reports and consultations with these specialists are recorded in our system for future references, and x-rays are shared between providers so that you don't get double-billed.
X-Rays
X-rays, also known as radiographs help us see the roots and bones surrounding the teeth, under the gums and in between teeth. They can also be used to detect weakness in the enamel before decay forms.
Meet our Dental Team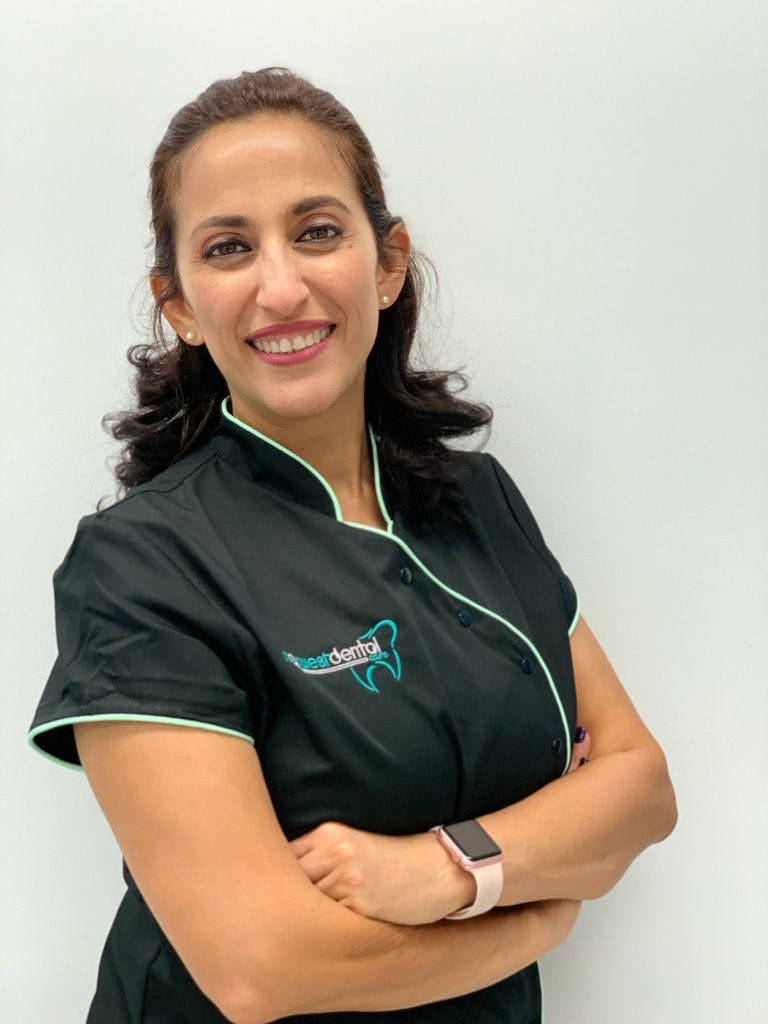 Dr Randa Beshai
Dr Randa is a well-known and highly experienced dentist with over 15 years of experience.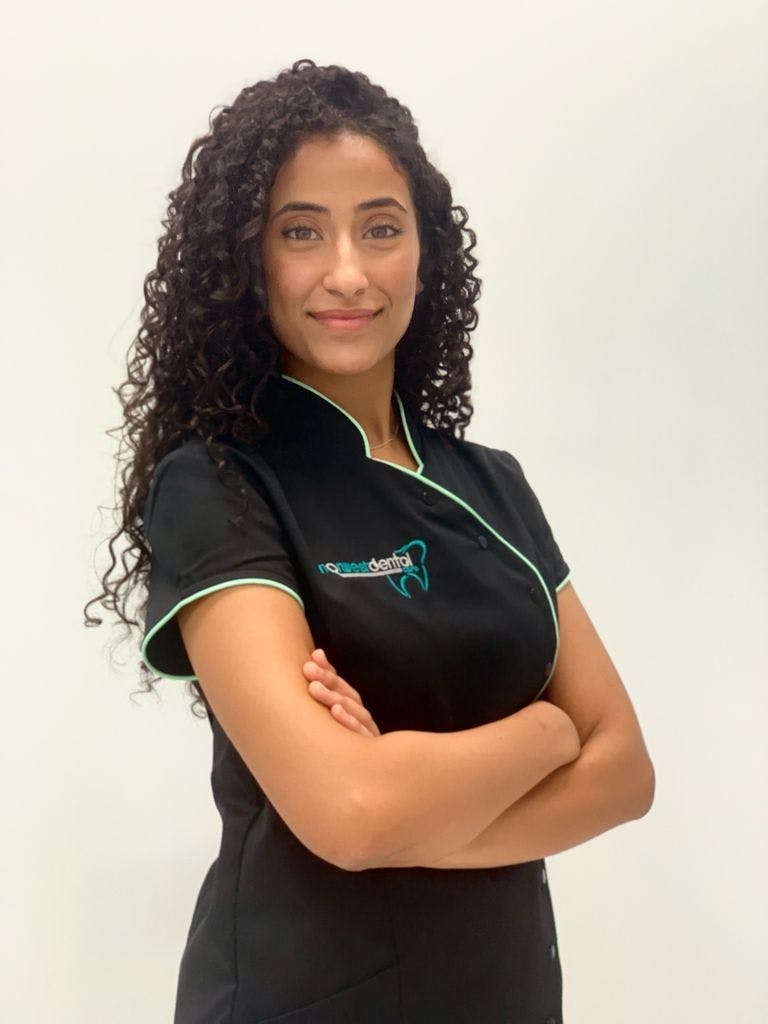 Amanda Beshai
Amanda has worked in a number of private dental practices. She specialises in teeth whitening and white spot removal.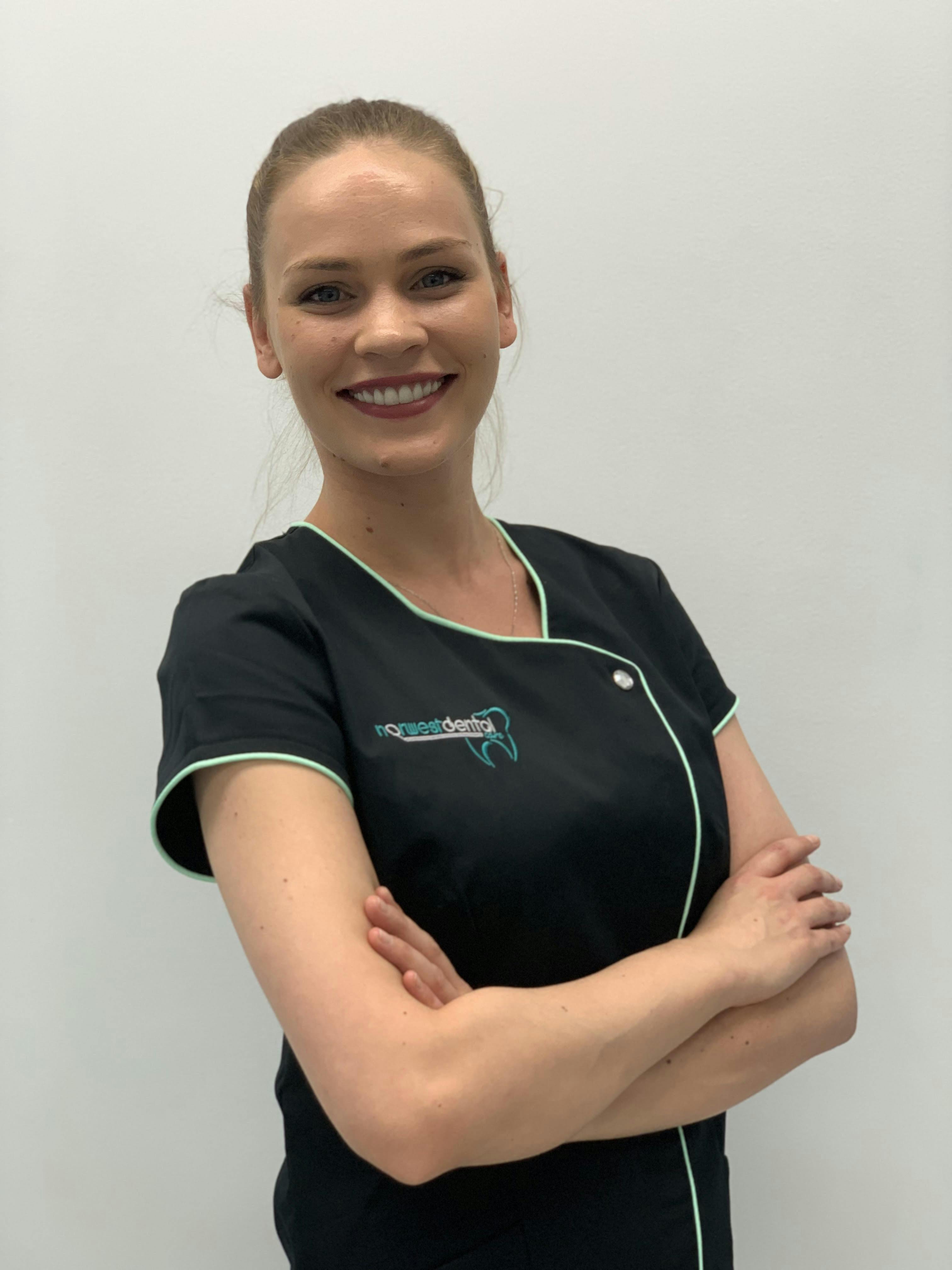 Dani
Dani is our dental assistant and receptionist. She ensures that all our dental equipment is properly maintained.